Guess who's back?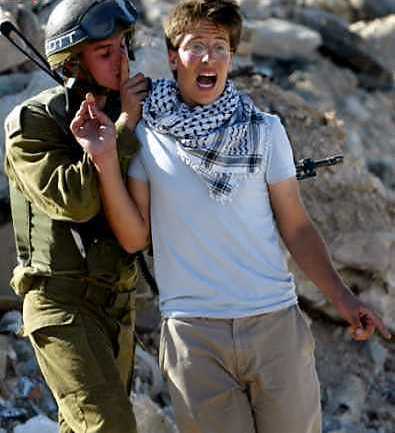 (Reuters)
It even looks like he is bugging the same soldier, who seems to be patiently telling him to shut up.
My advice to the tool would be to listen to the soldier and not intrude on military operations, unless he likes the thought of having the gun lodged where the sun don't shine.
Update: What do you make of this "peace" tool?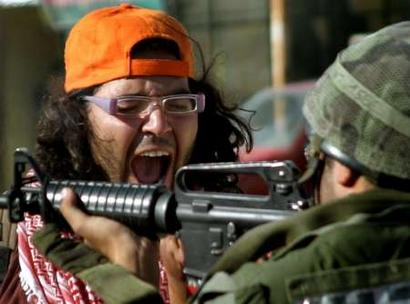 (Reuters)
Dare I say that he looks like he would actually enjoy having a gun lodged where the sun don't shine.
(Thanks to Blue Octavo Notebooks for the tip)
Please consider a donation. Besides the work we do - which includes scoops, exposing the haters and posting original and entertaining content - this blog takes up not just a lot of time but also money. Your support is appreciated.