The following two tabs change content below.
An Aussie immigrant to Israel, Aussie Dave is founder and managing editor of Israellycool, one of the world's most popular pro-Israel blogs (and the one you are currently reading) He is a happy family man, and a lover of steak, Australian sports and girlie drinks
Latest posts by Aussie Dave (see all)
Guess who's back?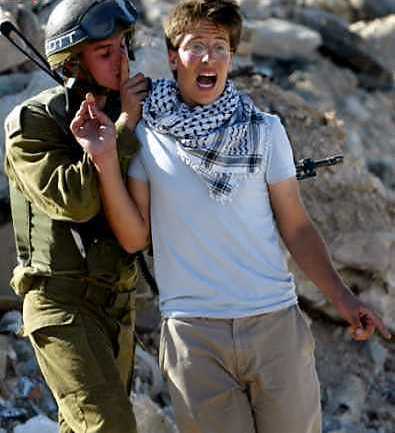 (Reuters)
It even looks like he is bugging the same soldier, who seems to be patiently telling him to shut up.
My advice to the tool would be to listen to the soldier and not intrude on military operations, unless he likes the thought of having the gun lodged where the sun don't shine.
Update: What do you make of this "peace" tool?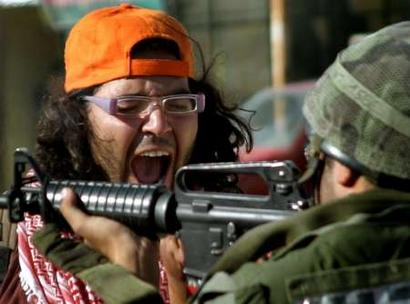 (Reuters)
Dare I say that he looks like he would actually enjoy having a gun lodged where the sun don't shine.
(Thanks to Blue Octavo Notebooks for the tip)