My friends at
Cox & Forkum
hit the nail on the head with this cartoon from a year ago: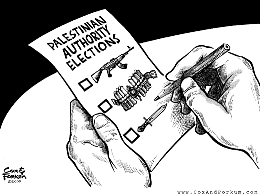 This is precisely my point at the end of
this post
. Whether it be Hamas or Fatah, it does not matter. The only difference is the weapon being used.
Please help us get the word out. Your support is appreciated.