Sorry for the lack of posting today, but I spent the afternoon in the hospital (no cause for alarm; my wife was getting checked out as she is at 40 weeks).
One of the things that grabbed my attention while at the hospital were the mezuzot (sacred parchments inscribed by hand with two portions of the Torah, which are stored in protective cases and hung on the doorposts of Jewish buildings), which looked like this: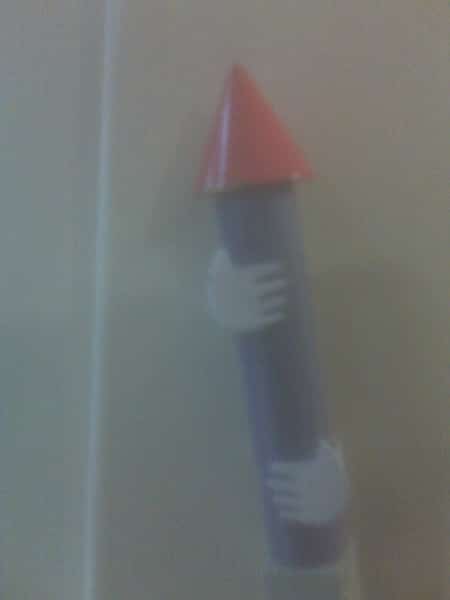 Maybe I've been here too long, but to me they look like someone holding a Qassam rocket.
About the Author
An Australian immigrant to Israel, Aussie Dave has been blogging since early 2003.
Filed Under: My Charmed Life