A few days ago, I posted about a Facebook group in support of ISM terror enabler Bridget Chappell, which cast a light on her support for terrorist activities and hatred for Israel. It also showed how she lied about her name, as she was posting under the name Brigette Dostojevkij.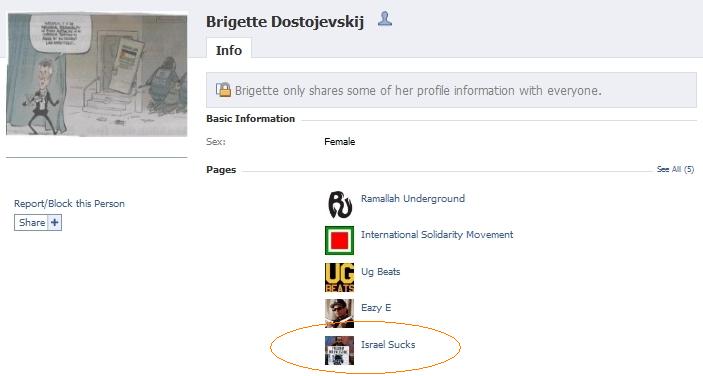 I think we can safely assume that is likely her real name, since who'd even think of making that up?
After (and perhaps because of) my post, our ISM friend changed her name back to the name she had given the media, and under which she had posted anti-Israel articles for the ISM.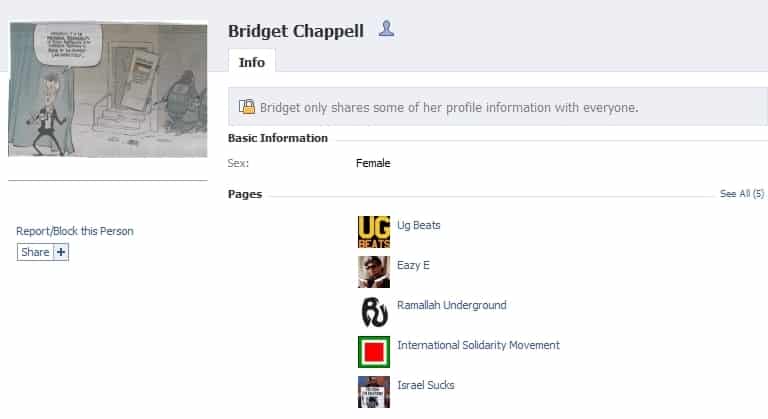 Why is this even relevant? It once again illustrates how ISM members don't think twice about lying or twisting the truth. After all, this is what they are instructed to do.
And you can bet if Ms "Chappell" is willing to lie about something like her name, she sure as hell won't stop there.
Please help ensure Israellycool can keep going, by donating one time or monthly