The following two tabs change content below.
An Aussie immigrant to Israel, Aussie Dave is founder and managing editor of Israellycool, one of the world's most popular pro-Israel blogs (and the one you are currently reading) He is a happy family man, and a lover of steak, Australian sports and girlie drinks
Latest posts by Aussie Dave (see all)
From Friday's Jerusalem Post comes this advertisement for the Israeli government authority in charge of Hasbara (public relations).
[click on image to enlarge]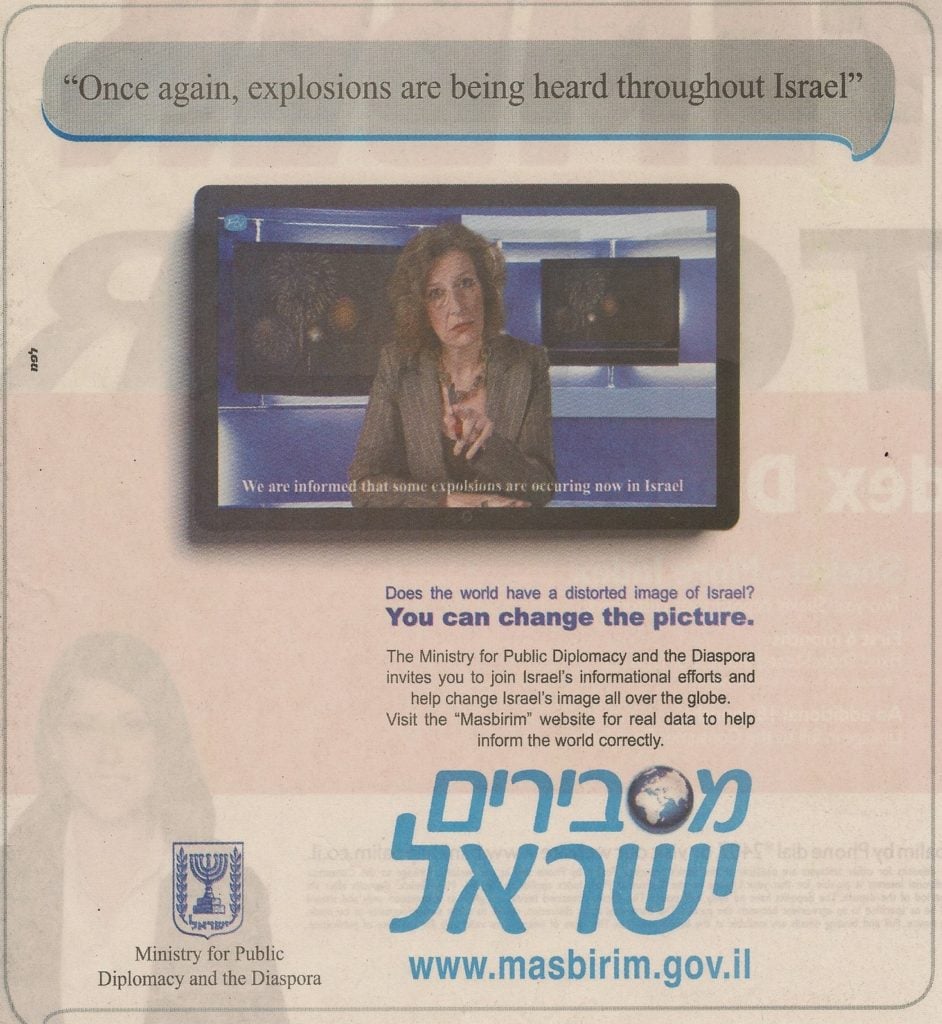 Spelling error? Check
Casting of a woman who looks like a humorless headmistress instead of a young, good-looking Israeli? Check
How symbolic of the state of our hasbara (hat tip: Shy Guy).