Israeli President Shimon Peres has ripped Libyan dick-tator Muammar/Moammar/Moammer Gaddafi/Ghaddafi/Gadhafi/Qaddafi:
"Who needs this Gaddafi? I think he should have gone to work at Dior. He changes his outfit everyday, investing thousands of dollars in strange hats, crappy dresses, wasting his money… Who needs him? You tell me, what for?"
I find it interesting that Peres specifically mentioned Dior. Interesting, because Gaddafi brings to mind a fellow antisemite who used to work there.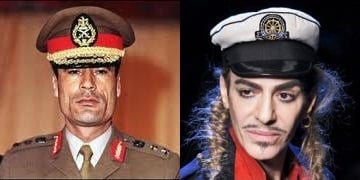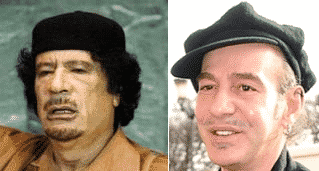 Please consider a donation. Besides the work we do - which includes scoops, exposing the haters and posting original and entertaining content - this blog takes up not just a lot of time but also money. Your support is appreciated.