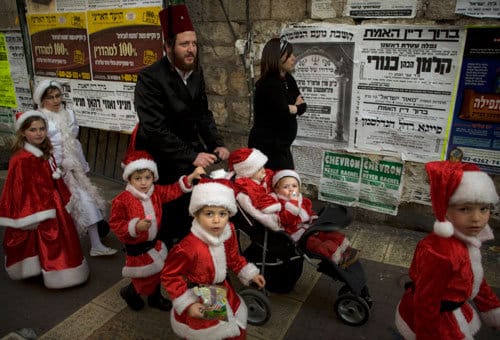 The Jewish festival of Purim occurs on Saturday night-Sunday. I'm not sure if I am going to get the chance to post before or during it, so for now, I wish my Jewish readers a Purim Sameach.
For those who want to know more about Purim, here is a good place to start. Or alternatively, you can watch an aesthetically-pleasing celebrity say some superficial words about the holiday, including the word "noisemaker."
Whatever works for you.
In the meantime, may your Purim celebrations be filled with joy. And may a certain old, nasty bugger make a goose of himself again.
Please help ensure Israellycool can keep going,
by donating one time or monthly