The pull-tag on the inside of the boot of my hire car (a Jaguar):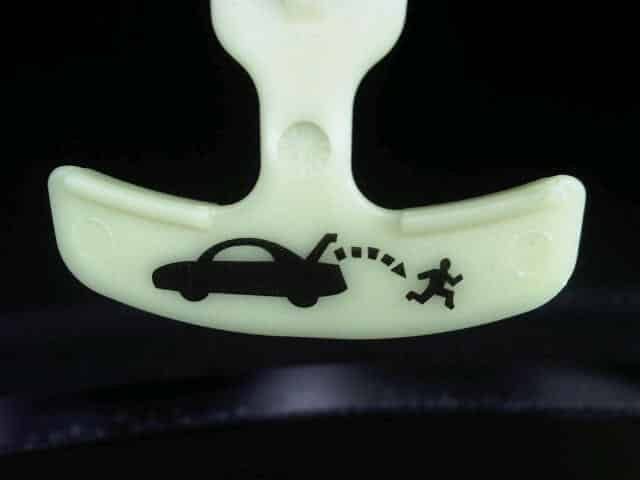 I guess it is the car of choice for the mafia?
By the way, I already have some funny stories to tell of my adventures with this car (which is by far the fanciest car I have ever driven). Hopefully, I will find the time to post about them when I am back in Israel.
And no, none of them involve stuffing a body in to the boot of the car.
Please help ensure Israellycool can keep going,
by donating one time or monthly