As I posted yesterday, the Israeli navy boarded the flotilla ship Dignite-Al Karame, which was on its way to Gaza.
Per the IDF Spokesperson:
IDF Spokesperson Brigadier General Yoav Mordechai explained that the boarding of the Al-Karama took place "as soon as their actions turned into a provocation."

"After our dialogue with the yacht reached a dead-end and all options were exhausted, the Israel Navy decided to board the Al-Karama. We realized that the Al-Karama captain was lying. He lied to the Greek authorities on his voyage route, changing it midway from Egypt to the Gaza port," said Brig. Gen. Mordechai.

Brig. Gen. Mordechai described the successful, peaceful boarding of the Al-Karama, which will be towed to Israel's Ashdod port. Passengers behaved in an orderly manner, following instructions from the naval soldiers.
Meanwhile, here are photos from the boarding, which was described by Hamas as "attacking the flotilla in a savage way using violence to terrorize activists onboard the ship."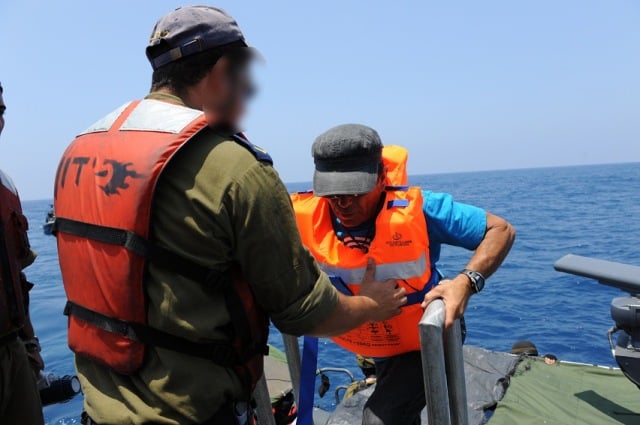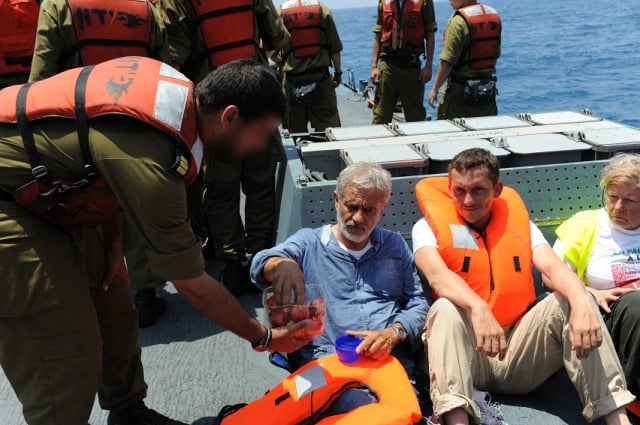 I know what you are thinking..Zionist Death Refreshments.TM
Either that, or you could call it Water Boarding.
Update: Great comment from Aliza:
The cruelty of the IDF knows no bounds – they practically forced those peace activists to eat occupation nectarines, with no thought for their public image or moral scruples. i think a nazi comparison may be in order.
Please help ensure Israellycool can keep going,
by donating one time or monthly