'Freaks Of BDS' Trading Card Of The Day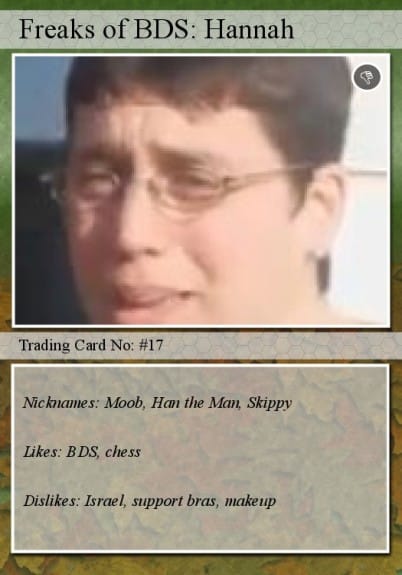 As seen here.
Facebook Comments
comments
Tagged with: BDS boycott Israel
2 Pingbacks/Trackbacks
09 November 2012 at 9:11am
[...] "Highlights" include the painted-face woman who sounds like she is ... 27 December 2012 at 5:12pm
[...] did any of you spot the return of BDS freak "Moob"? ...