Big Ahmed was built like an ox. Unfortunately for fellow DFLP terrorist Hassan, he also had the IQ of an ox.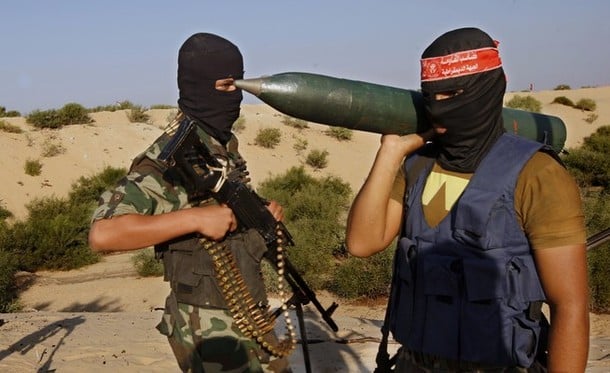 Remember, folks, it's all fun and games until someone loses an eye.
Update: Meanwhile, here's a real work accident.
A militant affiliated to the armed wing of Hamas was killed in the Gaza Strip during a military drill on Monday night.

Al-Qassam Brigades fighter Osama Adel Awad, 19, from the Sheikh Radwan neighborhood of Gaza City, "died a martyr" during the drill, according to an announcement broadcast over mosque loudspeakers in the city.

The circumstances surrounding his death are unclear.
Please consider a donation. Besides the work we do - which includes scoops, exposing the haters and posting original and entertaining content - this blog takes up not just a lot of time but also money. Your support is appreciated.