The following two tabs change content below.
An Aussie immigrant to Israel, Aussie Dave is founder and managing editor of Israellycool, one of the world's most popular pro-Israel blogs (and the one you are currently reading) He is a happy family man, and a lover of steak, Australian sports and girlie drinks
Latest posts by Aussie Dave (see all)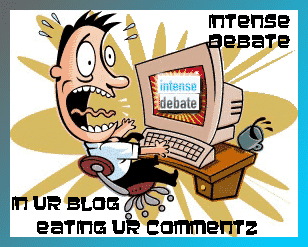 As you may already have noticed, I abandoned Intense Debate and switched back to the default WordPress commenting system (with some nifty plugin features).
Sure, it may look less "sexy", but at the end of the day, Intense Debate was chewing up too many of your comments or sporadically sending them to moderation for no apparent reason. In short, Intense Debate was too intense and too little debate. And I haven't even mentioned the effect it had on post loading times.
But I am curious. Have I made the right decision in your eyes?

Loading ...
I am also interested in getting your feedback in the comments (!) regarding which commenting features you like, and which features you think would improve the commenting experience even more.