Israel is once again under attack, with over 100 rockets fired at us since Friday, injuring at least four people. It could have been a lot worse: our Iron Dome missile defense system (designed to only intercept rockets identified as heading toward populated areas) intercepted 27 out of 30 rockets fired at Beersheba, Ashdod and Ashkelon.
The rockets were "in response" to Israel taking out two Popular Resistance Committee (PRC) terrorists (not in the "for dinner" sense), involved in planning a combined terror attack that was to take place via Sinai in the coming days.
Our IAF has been working overtime, killing 15 (at least 14 who are reportedly terrorists) in targeted strikes. These include 3 more PRC terrorists en-route to a rocket launcher.
Despite the fact that Israel targeted terrorists only, and the terrorists targeted Israeli civilians (over 500,000 of whom are at risk), the mainstream media has decided to feature images like these: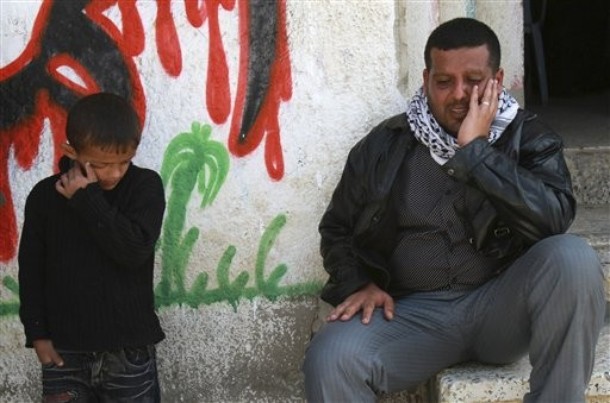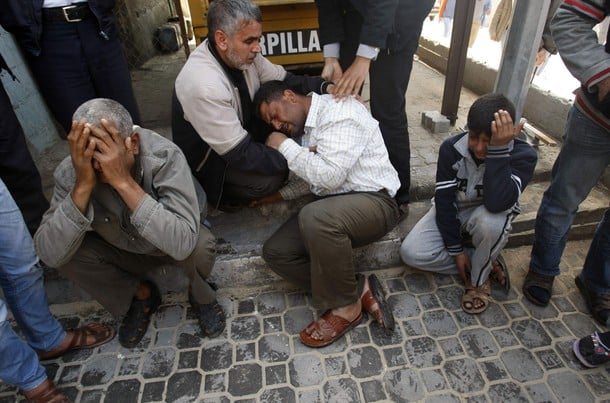 What you won't find at the same mainstream media outlets are images or video showing the sheer terror faced by over 500,000 Israelis: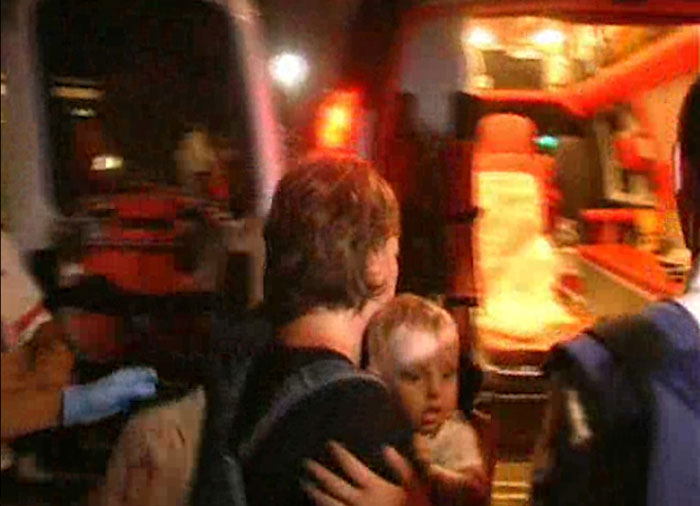 Nor the boasts of the terrorists, which not only reveal their desire to kill and maim as many as possible, but also explain how palestinian civilians end up getting hurt or killed:
An Islamic Jihad spokesman said Saturday the group was using a truck-mounted missile launcher to fire projectiles toward Israeli targets, producing a video as evidence of the technology.

Al-Quds Brigades spokesman Abu Ahmad said the group attached a logo on the truck "to prove we have a such a moveable launcher" despite Israeli claims to the contrary.
In the meantime, I recommend you visit the IDF blog. After years of blogs like Israellycool leading the way with these kinds of updates, the IDF has finally gotten their online act together.
We can now only hope they are allowed to get their real act together and take out the terrorist infrastructure once and for all.
Update: And let's be clear: anti-Israel blogger Richard Silverstein characterizes the targeted killing of terrorists as "murder":
Please help ensure Israellycool can keep going,
by donating one time or monthly