..belongs to this Reddit contributor, who decided to link to a well known image hosted on my blog.
He linked to this photo..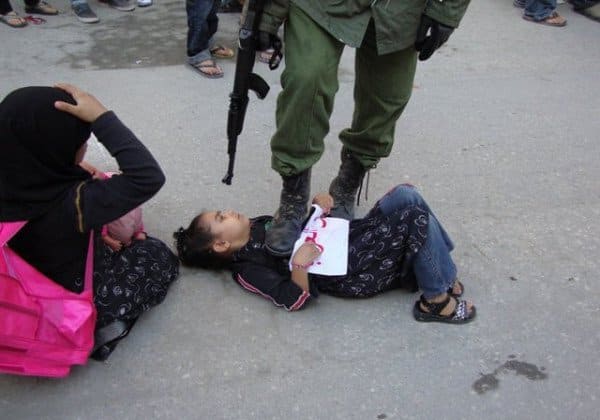 ..as proof that the IDF brutalizes innocent children.
It's a shame he did not include the post from which it was taken.
His response when I pointed this out to him?
The surroundings have been artificially made so it looks like it's from Bahrain. Google "photorealistic CGI" and see what can be done with tools way more advanced than Photoshop.

The same tools are used in Hollywood to make Special Effects and they can be misused to generate artificial footage and stills that can be used as False flag evidence.
Yup.
Please help ensure Israellycool can keep going,
by donating one time or monthly