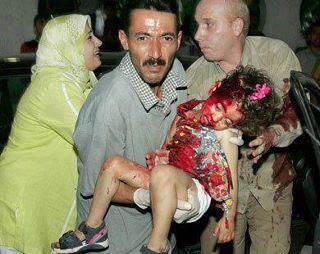 Yesterday, I posted about two blatant lies being disseminated by the palestinians and their supporters in their propaganda war against Israel.
Only today, the IDF blog picked up on the scandal.
The IDF Spokesperson needs to be quicker off the mark with such things. Why is it that I posted this almost a day before they did, despite the fact they have people monitoring twitter just like me?
Their post also contains the misleading assertion that Diana Alzeer withdrew her claims. She withdrew her claim the photo was current, but still tweeted the girl was "killed in Gaza", despite being informed she died in an accident.
Nevertheless, the blog updates and rocket counter are welcome additions to their site, despite being years late (bloggers like me have been "liveblogging" conflict situations for years now, and others like former Israellycool contributor Challah Hu Akbar have had a rocket counter for a long time).
My advice to the IDF Spokesperson is to be more proactive and focus on providing valuable, accurate information in a more timely manner.
Please help ensure Israellycool can keep going,
by donating one time or monthly