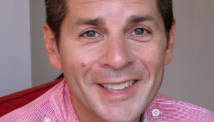 In case I wasn't clear enough the first time, I would like to emphasize that I wrote my previous post after reading Dean Obeidallah's article, for failing to realise that Sacha Baron Cohen isn't making fun of Arabs, but rather dictators of Arab heritage. My remark about him not "being brown" is related to the way he himself stereotyped Arabs and Indians as "brown" people – rather than black or white. Such definitions of skin colour are long overdue for retirement.
After a long Twitter quarrel, Obeidallah linked me an upcoming project he is co-directing, The Muslims Are Coming.
It is true that after 9/11, many honest, law-abiding  American Muslims were wrongfully attacked by intolerant people, just for praying to the same deity in whose name, 2,977 people were murdered in the most horrific, single act of terror the world had ever seen. The Muslims Are Coming is a good way to help counter such resentments still found in the US, not to mention Spain, England, France and other western countries that have seen firsthand what Islam is capable of.
However, it is not true that Sacha Baron Cohen is "showcasing the worst stereotypes of Arabs." When was the last time you saw an Arab, apart for Saddam Hussein or Muammar Gaddafi, waving around a gold-plated gun? When was the last time you saw someone of Arab heritage, apart for Gaddafi, who sported an all female bodyguard posse? When was the last time your neighbor – apart from the King of Jordan, Jimmy Carter, Bashar Assad or Hugo Chavez - lamented the death of his good friend Kim Jong Ill? And when was the last time you saw your Arab co-worker – apart from Arafat, Gaddafi, Hussein, Assad or al-Bashir - dress in over-the-top military garb?
You didn't, because ordinary Arabs are not stereotyped by Baron Cohen. It's the ruthless leaders in the Middle East who are.
His mentioning the idea of an Arab actor pitching a movie stereotyping Jews, is not so farfetched, given how we see almost daily (via MEMRI and others) Jews being vilified and stereotyped by Arabs in the Middle East. Now, if he were to cast Mel Gibson to portray Ben-Gurion, or an obese man to play Ariel Sharon, or even Woody Allen to play a neurotic, ex-Mossad, Hummus-eating Jew obsessed about the Holocaust, in the republic of Circumcisia, this would've been a better parallel.
But he didn't. He specifically blurred the lines between the singular person – or a satirical mix of some – and all Jews.
I have to hand it to Obeidallah – he did point to the "worst of Arab streotypes". Like the odd Jewish thief or fraud who puts the entire Jewish community to shame – and they condemn him - there's nothing worse to stereotype Arabs as an Arab dictator. They are the ones who endlessly spout off about the Little Devil and Death to the West. And Arab religious figures go ranting about the Zionist media. It is through this constant anti-Israeli, antisemitic drivel that they shame ordinary Arabs.
About the Author
Dan Smith has been exposing anti-Israel fallacies since the first time he opened the world wide web on Netscape Navigator, sometime in the late 90's. His lack of formal journalistic, political and sociological education means he is still capable of objective, unbiased views and opinions. A judge of media, pundits and media pundits.
Filed Under: Judge Dan