Today's attack by Palestinian Terrorists who originated from Gaza, took place in plain sight of an Egyptian border post.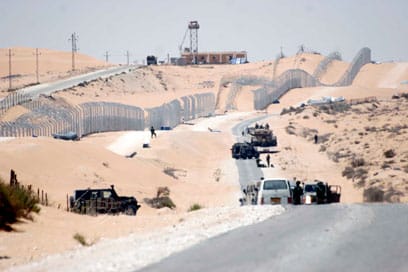 The media is buzzing right now with Israel's "violation" of the peace treaty, in what can only be described as turning a blind eye to the Egyptian guards turning a blind eye as well to the group of terrorists walking freely amongst them.
Mind you, the deadly terrorist attack last August also took place right in front of Egyptian border guards, who got caught in the crossfire.
With the Muslim Brotherhood claiming victory in the Egyptian presidential elections, and their public support for the terrorists groups in Gaza, these attacks from Israel's southern border are going to get more frequent.
About the Author
Dan Smith has been exposing anti-Israel fallacies since the first time he opened the world wide web on Netscape Navigator, sometime in the late 90's. His lack of formal journalistic, political and sociological education means he is still capable of objective, unbiased views and opinions. A judge of media, pundits and media pundits.
Filed Under: Judge Dan