A few days ago, I posted how Ynetnews was fooled by the fake "El Al stewardess" story.
At the time, I alerted Ynet to their error via their comment form. Ynet's response was to refuse to publish my comments.
Oh, and to remove all evidence of their report.
Forget supposed Most Beautiful Stewardesses in the World awards. Let's have a Most Unprofessional Media Outlet in Israel awards.
I'm sure Ynet would be right up there.
Update: Thanks to Challah, here's a link to the cache of the now removed post.
And a screenshot: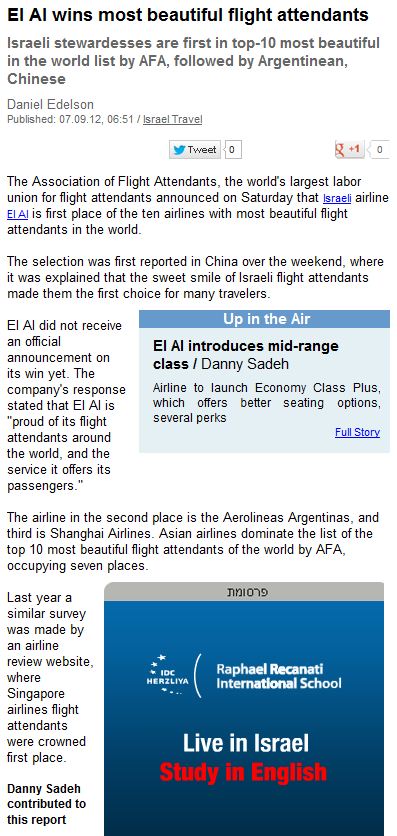 Please consider a donation. Besides the work we do - which includes scoops, exposing the haters and posting original and entertaining content - this blog takes up not just a lot of time but also money. Your support is appreciated.