Do you know who this was?
..he described the "horror and bestiality of the Lebanon War" in a book review for the Literary Review, saying it "makes one wonder in the end what sort of people these Israelis are. It is like the good old Hitler and Himmler times all over again."

He accused the US of being "utterly dominated by the great Jewish financial institutions" and asked the rhetorical question: "must Israel, like Germany, be brought to her knees before she learns how to behave in this world?"

Still more extreme views came to light in later interviews with the New Statesman in 1983 and the Independent in 1990.

In the New Statesman he said: "There is a trait in the Jewish character that does provoke animosity, maybe it's a kind of lack of generosity towards non-Jews. I mean, there's always a reason why anti-anything crops up anywhere; even a stinker like Hitler didn't just pick on them for no reason.

"I mean, if you and I were in a line moving towards what we knew were gas chambers, I'd rather have a go at taking one of the guards with me; but they [the Jews] were always submissive."

Eight months before his death, he admitted to the Independent that he considered himself to be an antisemite. "I'm certainly anti-Israel and I've become antisemitic inasmuch as that you get a Jewish person in another country like England strongly supporting Zionism."
The answer is….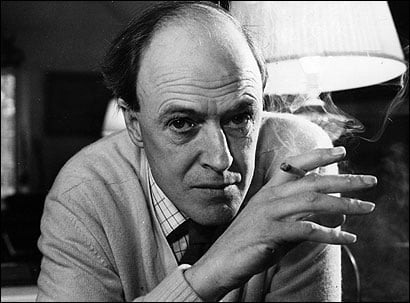 Author Roald Dahl
What a wonka.
About the Author
An Australian immigrant to Israel, Aussie Dave has been blogging since early 2003.
Filed Under: Aussie Dave