Vile terror supporter George Galloway spreading hate towards Israel and the West at the 2012 Islamic Awakening Conference.
The entire thing is full of lies, which I could spend hours debunking. Among them:
His claim the Zionists were negotiating with the British to establish Israel in Uganda (4:54). This is misleading, since Uganda was only considered as a temporary refuge for Jews in Russia in immediate danger, and not to replace the aim of Zionism (being a Jewish homeland in Israel). The idea was rejected at the Seventh Zionist Congress in 1905, 12 years before the Balfour Declaration.
His reference to the early Zionists negotiating with the British and others for a Jewish homeland in Patagonia, Argentina (5:10). This is without basis, and is a conspiracy theory restricted to extreme far Right circles. And if you don't believe me, Google 'Zionist Patagonia' and view the search results.
His implication that Gaza was put under blockade because Israel and the West did not like their Islamic government (10:30), with no mention of the real reason, namely constant rocket attacks on Israel
Meanwhile, here are some videos featuring interviews with Galloway's ex lover Roxana Shirazi, in which she describes this upstanding Muslim convert (hat tip: uncle joe mccarthy). Among her claims are his promiscuous ways and that he paid for her to have an abortion (which is against his public stance on the subject).
[language warning]
Apparently, an evil and gross little man.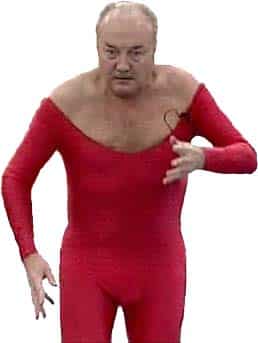 Please help ensure Israellycool can keep going,
by donating one time or monthly