The following two tabs change content below.
An Aussie immigrant to Israel, Aussie Dave is founder and managing editor of Israellycool, one of the world's most popular pro-Israel blogs (and the one you are currently reading) He is a happy family man, and a lover of steak, Australian sports and girlie drinks
Latest posts by Aussie Dave (see all)
Introducing our latest weapon: Zionist Cloud Destroyer of Death.TM
DUBAI- Iranian President Mahmoud Ahmadinejad has accused his country's enemies of enacting a sinister plan to create a drought by somehow destroying the rain clouds before they reach Iran, several Iranian websites reported on Tuesday.

Well-known for his anti-American and anti-Israeli rhetoric, Ahmadinejad has made similar remarks before and last year accused the West of devising a plot to cause drought in the Islamic republic.

"The enemy destroys the clouds that are headed towards our country and this is a war Iran will win," Ahmadinejad said on Monday, according to several websites including the BBC's Persian-language site and www.snn.ir.

Iran has one of the world's driest climates and officials have warned that a severe lack of rainfall in parts of the country has created drought-like conditions.
Diabolical! But not as sinister as Iran's own plan to create clouds.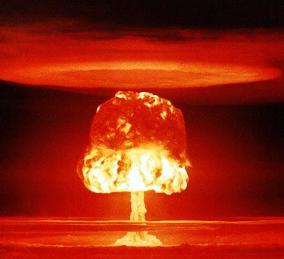 Meanwhile, what the story fails to mention is the ability of our weapon to not only destroy clouds, but also reshape them.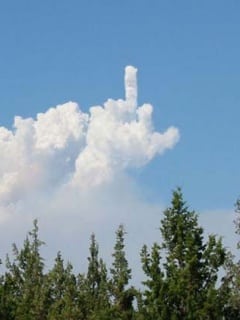 (hat tip: EoZ)