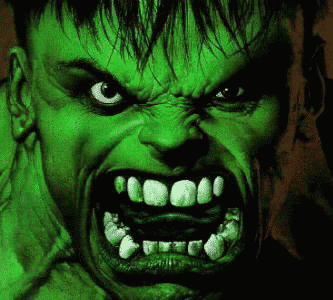 With Muslims around the world showing their rage over the anti-Islam film, I've decided it's time for us Jews to get enraged.
Here are some thing to stoke the fire:
1. iOS6 Apple Maps feature shows no capital city for the State of Israel
Apple's new operating system iOS6 was released earlier this week, and one of the highly touted features is the addition of Apple Maps, but the new mapping feature fails to list Jersualem as the capital of Israel. In fact, according to the new Apple Maps application, Israel has no capital city.

The World Clock function, which allows users to pick a city and set the time on their device according to the local time zone, lists Jerusalem as a city with no affiliated country.

In the newly released Apple Maps, capital cities are noted with encircled 5-point stars, and Israel is the only country with no such notation.
2. Yoko Ono will give the Biennial Lennonono Grant For Peace to terror enabler Rachel Corrie
LENNONONO GRANT FOR PEACE 2012
On October 9th, 2012, in Reykjavik, Iceland, Yoko Ono will give the Biennial LENNONONO GRANT FOR PEACE to five activists. This day also celebrates the birthday of John Lennon and his son Sean.

This year's LENNONONO GRANT FOR PEACE recipients are:

RACHEL CORRIE
JOHN PERKINS
CHRISTOPHER HITCHENS
PUSSY RIOT
3. French far-right leader Marine Le Pen has called for a ban on Jewish skullcaps in public
French far-right leader Marine Le Pen called Friday for a ban on the wearing of Muslim veils and Jewish skullcaps in public, adding to religious tensions sparked by cartoons of the Prophet Mohammed.

In an interview with the newspaper Le Monde, Le Pen called for religious headwear to be banned "in stores, on public transport and on the streets."

Asked whether the ban should apply to the Jewish skullcap, known as the kippah or yarmulke, as well as Muslim headwear, she said: "It is obvious that if the veil is banned, the kippah is banned in public as well
4. Nazi-themed striptease.
A NAZI-themed striptease being performed in Brisbane clubs has been slammed as "repulsive" by Queensland's Jewish community amid warnings it's becoming part of a trend towards shows glorifying the Third Reich.

The controversial burlesque show features a syringe-wielding, scantily-clad Nazi doctor with a swastika armband conducting scientific experiments on a pair of hooded girls.

Performed to a crowd of hundreds at the recent Dead of Winter festival at Brisbane's Jubilee Hotel, the show is the brainchild of burlesque artist and model Ali Darling, 24, who adapted it from a Rob Zombie short film.

Queensland Jewish Board of Deputies president Jason Steinberg said featuring swastikas and other Nazi iconography in a burlesque performance was disrespectful and repulsive.

"It is offensive to the Jewish community – also it would be offensive to the majority of Queenslanders," he said.

"It shouldn't be acceptable in this day and age for someone to use Nazi symbols in a way that glorifies that era."

He said there were still Holocaust survivors living in Queensland, and it was inappropriate for images from that era to be used in a burlesque show.
Aren't you furious?
Please help ensure Israellycool can keep going,
by donating one time or monthly