It is destined to be the talking point of Binyamin Netanyahu's address to the UN general Assembly. The bomb diagram.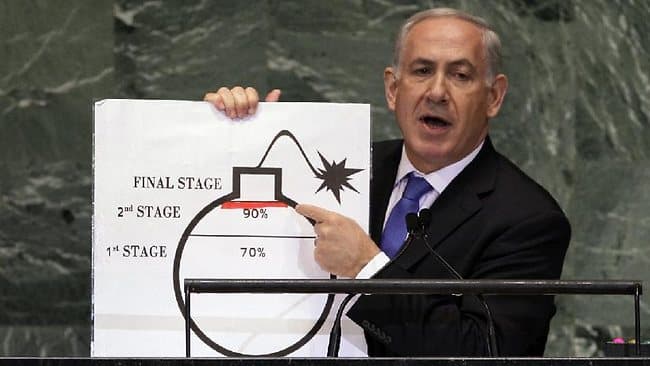 Pundits are split. Some believe it was an effective visual tool, while others think like this:
Netanyahu's bomb cartoon is the Middle East equivalent of Clint Eastwood's chair.

— Jeffrey Goldberg (@JeffreyGoldberg) September 27, 2012
I personally think it was a stroke of genius, since it is generating a lot of buzz.
In any event, it is definitely meme-worthy. Here's my first crude effort:
Add your photo and caption or Photoshop efforts in the comments or send to me via mail ([email protected]) and I'll post them.
——————
Raffe is on a roll with a number of hilarious ones, including these: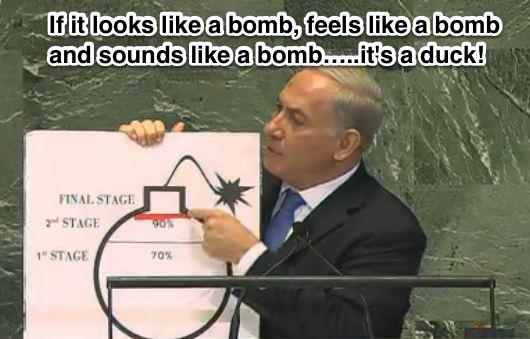 Harry had the same idea as me..but way better execution:
Uri:
A much better effort than mine:
Same theme, this time from Yediot:
Amir:
About the Author
An Australian immigrant to Israel, Aussie Dave has been blogging since early 2003.
Filed Under: Aussie Dave