A commenter on CNN's article about the downing of a hostile drone in Israel, which I posted about yesterday, makes a good observation:

The article has, at the time of this post, 3669 comments, and as expected, a fair amount are off topic, anti-Semitic or conspiracy theores. The disproportionality between any Israel related topic and other, far worse events, is mind boggling.
4 killed in Bagdad attack is fit for just 4 comments, and the continuous slaughter in Syria has made people indifferent.
Mention Israel in a title, and you've got yourself a winner: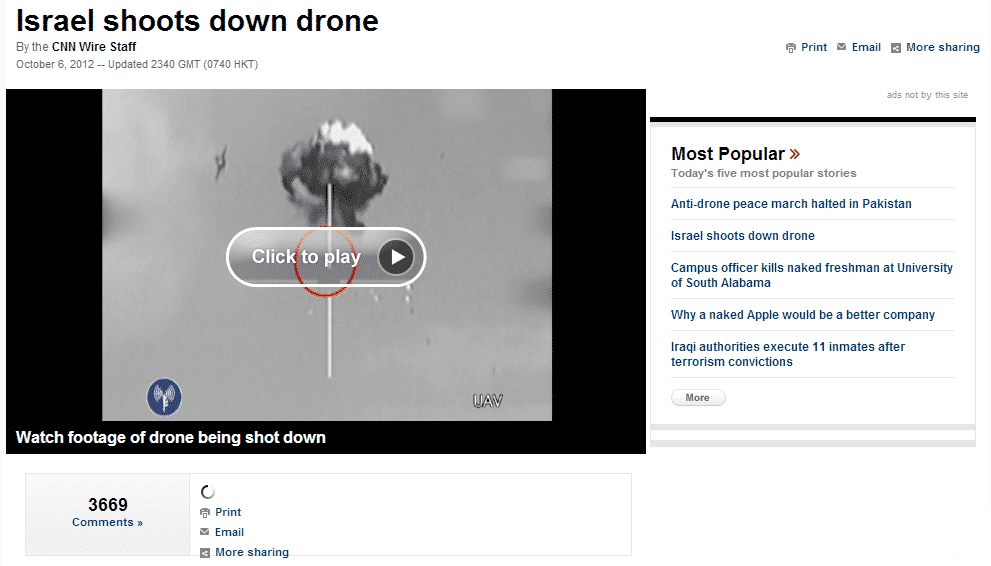 Israel's war is not disproportional, the battlefield is.
Update: The comments have now crossed the 4000 mark. 4000 comments on a 158 word article.
Please consider a donation. Besides the work we do - which includes scoops, exposing the haters and posting original and entertaining content - this blog takes up not just a lot of time but also money. Your support is appreciated.