The following two tabs change content below.
Judge Dan
Dan Smith has been exposing anti-Israel fallacies since the first time he opened the world wide web on Netscape Navigator, sometime in the late 90's. His lack of formal journalistic, political and sociological education means he is still capable of objective, unbiased views and opinions. A judge of media, pundits and media pundits.
Latest posts by Judge Dan (see all)
A commenter on CNN's article about the downing of a hostile drone in Israel, which I posted about yesterday, makes a good observation:

The article has, at the time of this post, 3669 comments, and as expected, a fair amount are off topic, anti-Semitic or conspiracy theores. The disproportionality between any Israel related topic and other, far worse events, is mind boggling.
4 killed in Bagdad attack is fit for just 4 comments, and the continuous slaughter in Syria has made people indifferent.
Mention Israel in a title, and you've got yourself a winner: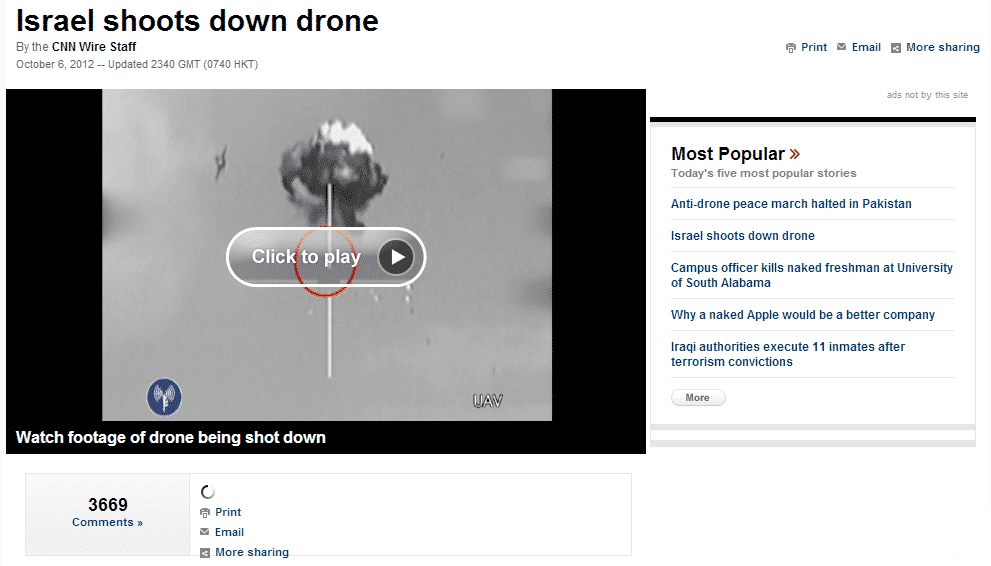 Israel's war is not disproportional, the battlefield is.
Update: The comments have now crossed the 4000 mark. 4000 comments on a 158 word article.