This is a picture of one of the projectiles fired today at in Israeli locality in the south:
And this is these are some of the Iranian ammunition crates found on board the Francop in 2009: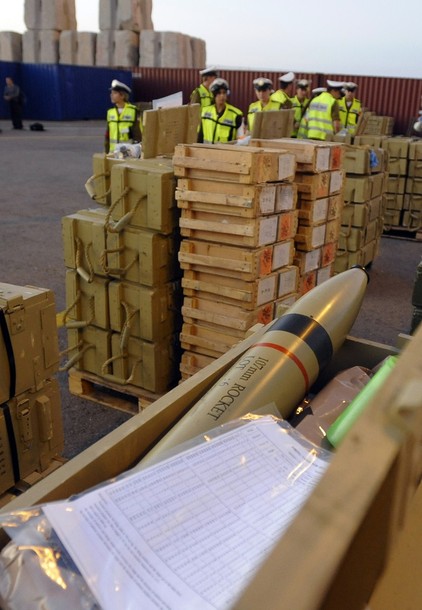 Just so you know why there's a naval blockade on Gaza. The Swiss cheese known as the Egypt-Gaza border should be plugged next.
Support more stories like this.