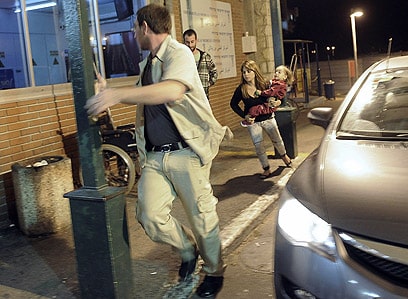 Following an anti-tank missile attack on an IDF jeep earlier today – wounding 4 IDF soldiers (some seriously) – terrorists have fired 30 rockets and mortars at Israel. 20 rockets have been fired in the past few hours alone, with one million Israelis within firing range.
You can follow live updates at the IDF blog, and the below Twitter feed, since I don't really live blog these things anymore. My sanity is too important to me.
In the meantime, I hope my fellow Israelis in the South get some respite from the rockets. And the IDF does what it needs to do.
Tweets about "#stoptherockets"
Please help ensure Israellycool can keep going,
by donating one time or monthly