You don't have to have a PhD in Media Bias 101 to notice the mainstream media's treatment of the current situation in Israel -namely over 100 rockets fired into Israel population centers the past few days – is nothing short of deplorable.
To see for yourself, type 'rockets fired at Israel' into Google News and search for the past week. Here are the results: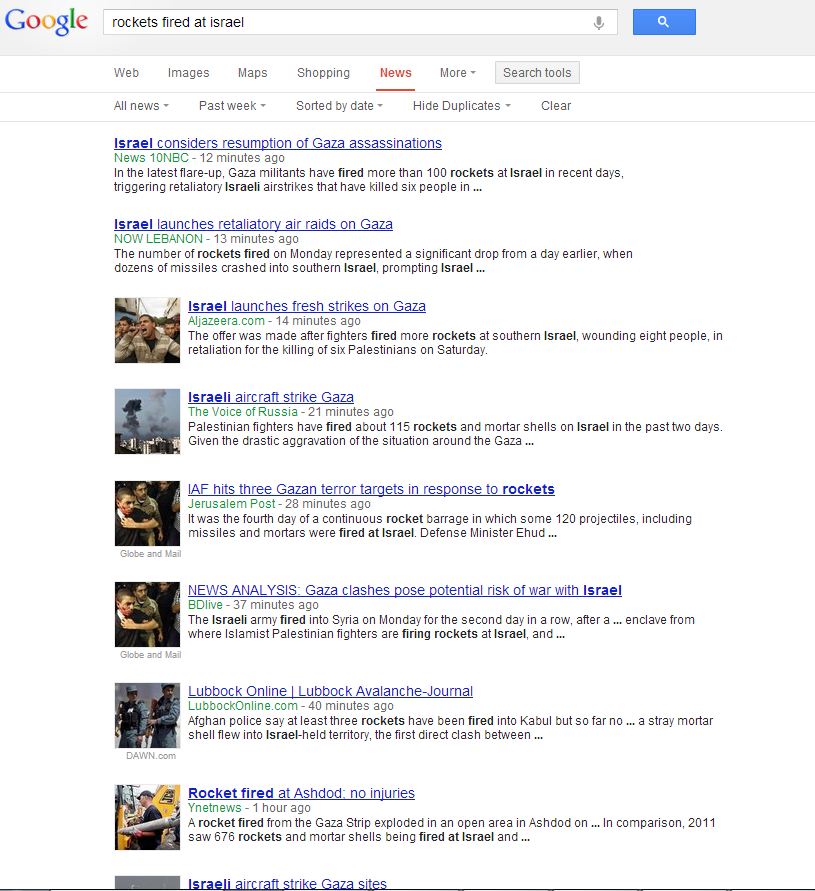 Notice how the only headline on the front page that directly addresses the rockets being fired at Israel is from Israel's Ynetnews (hat tip: Melvyn).
Between this, the world's indifference to the rockets, and Israel's inaction, it is no wonder the terrorists continue to pummel us.
Please help ensure Israellycool can keep going,
by donating one time or monthly
Facebook Comments
comments