Old and busted: Palestinian terrorists and their supporters posting photos of hurt or killed Syrian kids, claiming they are palestinian
New hotness: Palestinian terrorists and their supporters posting photos of hurt or killed Israeli kids, claiming they are palestinian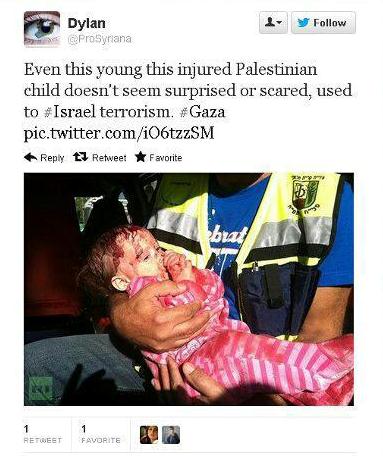 That is, of course, a photo of the child injured in the Kiryat Malachi rocket strike.
And it's not like it is hard to tell this is a photo of an Israeli child, given the Hebrew on the man's vest.
Please help us get the word out. Your support is appreciated.