I have noticed the following photo and caption being spread on social media (for example, here).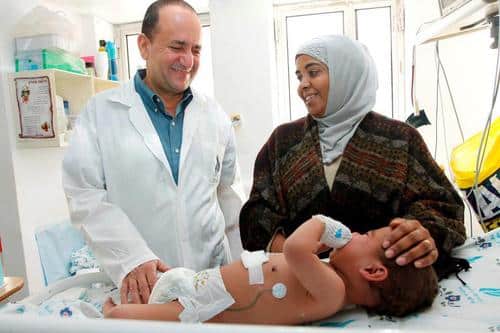 [
source
]
But it is not entirely true. Using the same image tool I use to identify fake photos being disseminated by the anti-Israel crowd brought me to the photo source.
Sure, it is a photo of an Israeli doctor and palestinian mother and child (as part of the Save a Child's Heart program), but it's from September 2012.
Now don't get me wrong. It does show how we are involved in humanitarian causes that transcend the conflict. It is just not accurate to depict it as a photo from this week.
And believe me, our enemies will pounce on us for mistakes like this.
We do not need to be careless with the truth, because it is on our side.
Please help ensure Israellycool can keep going,
by donating one time or monthly