Overnight it seems that the IDF did some landscape gardening from a few thousand feet with a carefully placed bomb.
I say carefully because either side of the empty ground they hit along Gaza's prime beach front hotel real estate rest the world's weary media. They have to contend with the twin evils of falling Israeli bombs and timezone un-aware editors pushing them on deadlines. Poor dears.
So they're not best impressed when a bomb causes cosmetic damage to their hotels and generally. Here's an extra from NYT Jodi Rudoren's Facebook post:
Good morning from Gaza City, where the night was quiet after that huge, close bomb that blew out windows at Al Deira and especially the Beach hotel. Thank you for a round of very thoughtful, honest, smart although certainly tough to read comments about my FB posts and Mondoweiss's critique of them, which also got tons of Twitter traffic overnight. I'd like to try and address some of it, though I know some people would say I can only make it worse.
The hotel she's staying in, Al Deira has been featured in our "Concentration Camp Gaza" series.
So this is what a patch of empty ground between the hotels now looks like: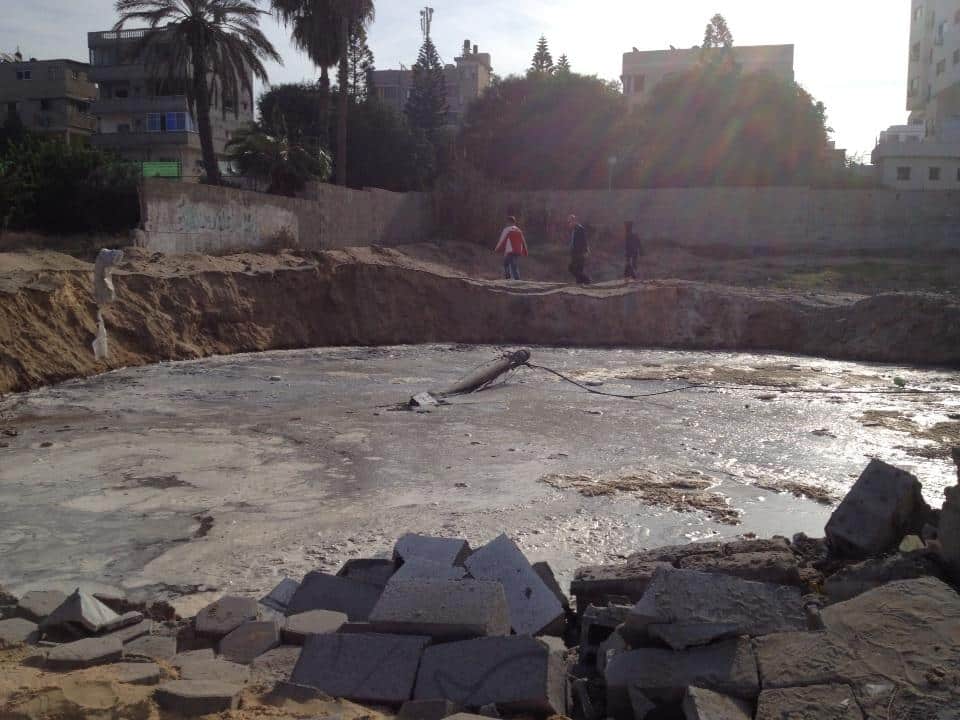 We don't know what the IDF hit. Perhaps one of these was buried there:
But just perhaps they were trying to deny Hamas this piece of empty land from which to launch something in the future. We don't know. We probably won't ever know, but everything stems from Hamas hiding within the civilian and journalist populations specifically in the hope the IDF will hurt them.
Please help ensure Israellycool can keep going,
by donating one time or monthly