The following two tabs change content below.
An Aussie immigrant to Israel, Aussie Dave is founder and managing editor of Israellycool, one of the world's most popular pro-Israel blogs (and the one you are currently reading) He is a happy family man, and a lover of steak, Australian sports and girlie drinks
Latest posts by Aussie Dave (see all)
Game 1: Count the number of outright lies and defamatory statements against Israel:
Game 2: Find one good reason why Europe deserves to avoid impending life under the rule of an Islamic Caliphate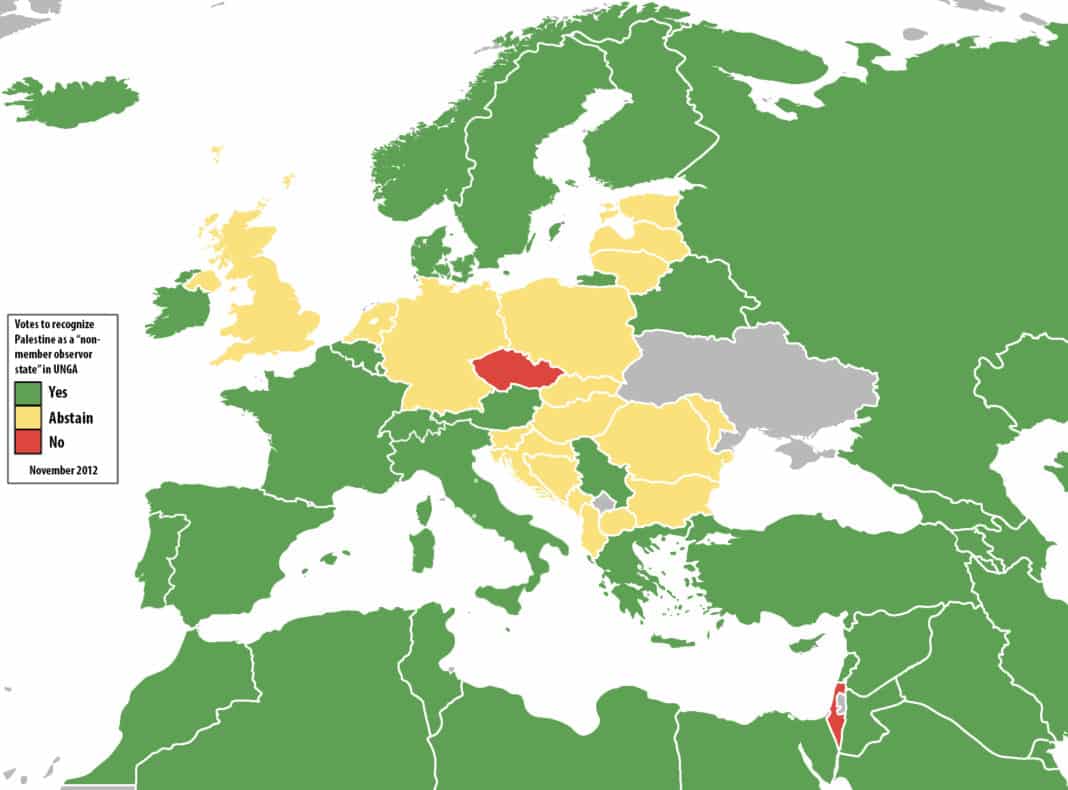 So how did Europe vote? It about split between voting for the Palestinian bid and abstaining, with only one "no," from the Czech Republic.
Game 3: Create your own tombstone for the "peace process" using this site and paste it in the comments.