The following two tabs change content below.
Judge Dan
Dan Smith has been exposing anti-Israel fallacies since the first time he opened the world wide web on Netscape Navigator, sometime in the late 90's. His lack of formal journalistic, political and sociological education means he is still capable of objective, unbiased views and opinions. A judge of media, pundits and media pundits.
Latest posts by Judge Dan (see all)
Not to be outdone by Hamas, Palestinian Islamic Jihad, A.K.A Al-Quds Brigades, are having a Pillar of Defense – "Shale Stones" – event of their own.
Here are some amateur pictures of that display.
Warning! Insane amounts of spray paint and Duct tape were killed during the filming of this event, viewer discretion is advised!
The PIJ Rocket-in-the-box:
The Kornet ATGM Launcher. Mind you, PIJ do have these missiles, and this is what they actually look like.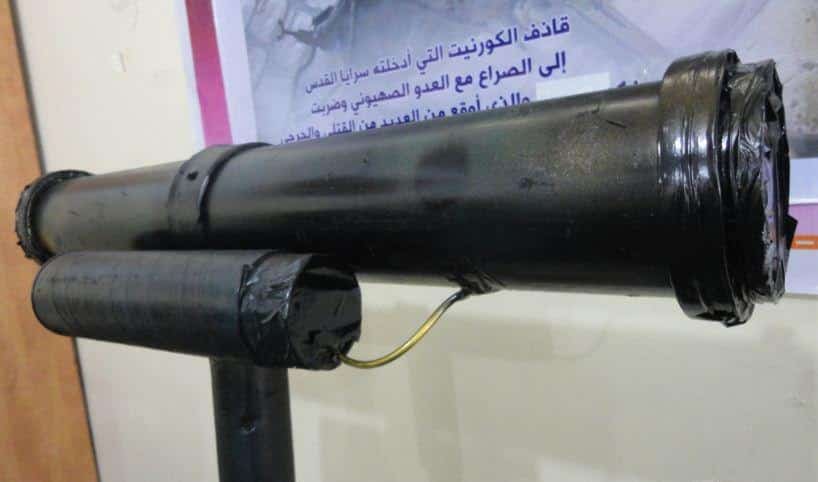 A heavy mortar, complete with wooden bi-pod and a paper cut-out hand crank. I'll get to the background banner soon.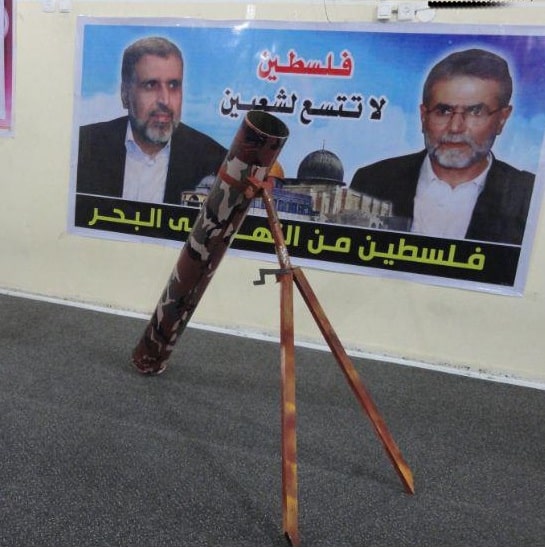 A Fajr-5, with glue on fins.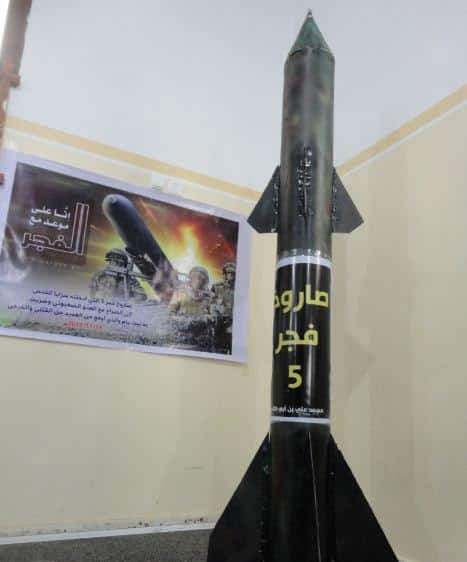 A Pipe dream organ.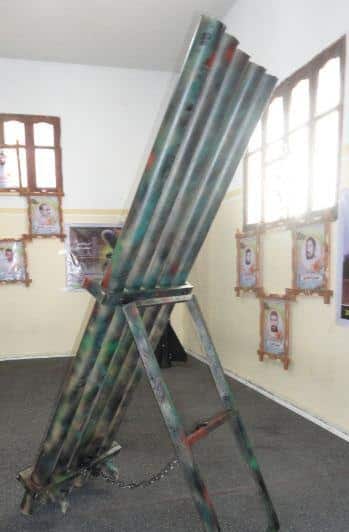 Here's a wide view of the display:
If you look carefully, you can see in the left of centre a picture of an Iranian made 107 mm rocket. It's the same picture I have already linked here, and it is from Iraq. PIJ is in such a sorry state, they can't even use their own stock photos.
As for the banner, it sums up nicely the Arab genocidal pshyce. It reads (top to bottom):
Palestine: no room for two peoples
Palestine from the river to the sea