Among the visual delights from yesterday's snow live-blogging (seriously, people, where else do you have a blog that goes to the effort to liveblog snow?!) was this photo of a Hamas M75 missile sculpted in the heart of Jerusalem's old city.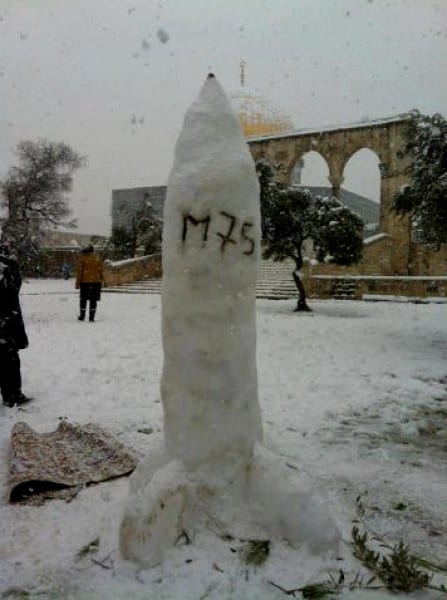 But this was not the only Anti-Israel Snow Sculpture of Evil.TM Our "friends"* over at the Jizz have posted a number of others, including:
Nakba The Snowman
Mosquey The Snowman
Meanwhile, Palestine Today has a number of photos of palestinian-made snow sculptures. Notice the final photo in the series and how it is presented so matter-of-factly with the others.
*Not our friends
Please help ensure Israellycool can keep going,
by donating one time or monthly