The following two tabs change content below.
An Aussie immigrant to Israel, Aussie Dave is founder and managing editor of Israellycool, one of the world's most popular pro-Israel blogs (and the one you are currently reading) He is a happy family man, and a lover of steak, Australian sports and girlie drinks
Latest posts by Aussie Dave (see all)
Did antisemite Greta Berlin really just wish for the elimination of all Jews in Israel?
Granted, I am not familiar with the term 'Zobots,' but I imagine it means "Zionist robots" or the like. Her subsequent comment about Palestine being free seems to reinforce this.
Meanwhile, can you guess who she's a fan of?
http://www.richardsilverstein.com/2013/01/21/new-election-poll-forecasts-likud-implosion-social-justice-party-breaks-new-ground-with-successful-social-media-based-campaign/#comment-302699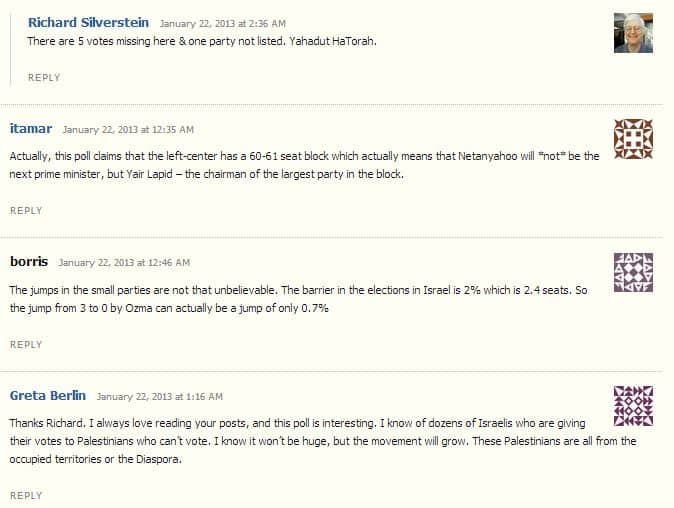 Turds of a feather..