The following two tabs change content below.
Brian of London is not the messiah, he's a very naughty boy. Since making aliyah in 2009, Brian has blogged at Israellycool. Brian's interests include electric cars, world peace and putting an end to world hunger.
Latest posts by Brian of London (see all)
As political finance scandals go, it's pretty low level. But it does seem to have captured everyone's imagination. Bibi likes his ice cream. So of course we have this (unattributable just floating around the interwebs):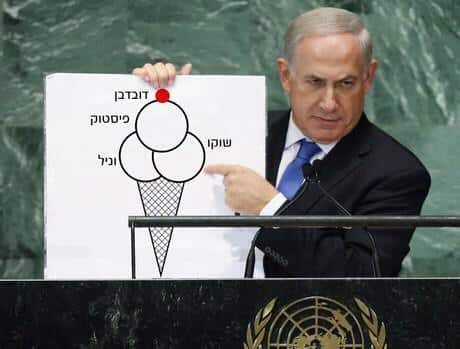 The Hebrew just says "Cherry, Pistachio, Vanilla and Chocolate".
And from our friend at Real Jerusalem Streets come these pictures of the Ice Cream parlour in question: