Just kidding. It's Purim and I can't believe you fell for that (I would never fall for such Purim hoaxes)
As if I'd ever support the racist, colonialist, apartheid, aggressive occupation state.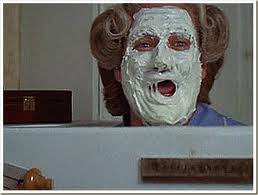 Happy Purim to my hordes of readers and viewers.
Aussie Dave adds: I've added in the links to the post.
Please consider a donation. Besides the work we do - which includes scoops, exposing the haters and posting original and entertaining content - this blog takes up not just a lot of time but also money. Your support is appreciated.