The following two tabs change content below.
Dickie Sliverstein
A resident of Seattle, Dickie Sliverstein spends all day writing on his Chicken Olam website while his wife works to pay the bills. He considers himself to be an expert on Israel..which he is not.
Latest posts by Dickie Sliverstein (see all)
Just kidding. It's Purim and I can't believe you fell for that (I would never fall for such Purim hoaxes)
As if I'd ever support the racist, colonialist, apartheid, aggressive occupation state.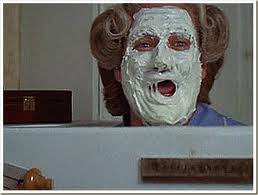 Happy Purim to my hordes of readers and viewers.
Aussie Dave adds: I've added in the links to the post.