Egyptian playwright Ali Salem defends his country's peace treaty with Israel, on what seems to be some weird cross between an interview show and Family Feud.
Meanwhile, either there's a bug with Google's knowledge graph profile on Salem, or he's aged terribly.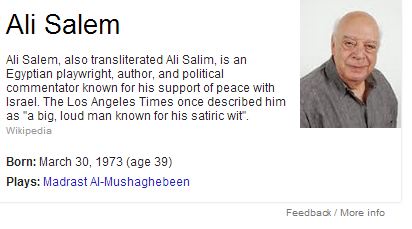 About the Author
An Australian immigrant to Israel, Aussie Dave has been blogging since early 2003.
Filed Under: Aussie Dave