Here is how the 12-year-old in charge of the Hamas Twitter account described today's terror attack.
@idfspokesperson , Do not mislead people cowards, Palestinian land owner stabbed an Israeli armed usurper "Settler".

— Alqassam Brigades (@AlqassamBrigade) April 30, 2013
Meanwhile, the Hamas website reports that
An Israeli settler deliberately ran over a Palestinian child on Sunday with her car near the Ibrahimi mosque in al-Khalil, in the southern West Bank.

Eyewitnesses confirmed that an Israeli settler ran over the Palestinian child Youssef Bassem al-Mohtassab, 5, before fleeing the scene quickly.

The settler Anat Cohen, known for her hostility against the Palestinians in the region, had yesterday attacked two Palestinian children and brought Israeli soldiers to pick them up, the sources added.

The sources pointed out that the child was transferred to al-Khalil Government Hospital, where his injuries were described as moderate.
I have little doubt this is also a lie. Even the palestinian Ma'an News Agency – which likes to report on every Israeli "infraction", imagined or otherwise – is not reporting it. Plus it seems too convenient that the supposed perpetrator was identified as a well known "settler."
Plus do you recognize the photo accompanying the report?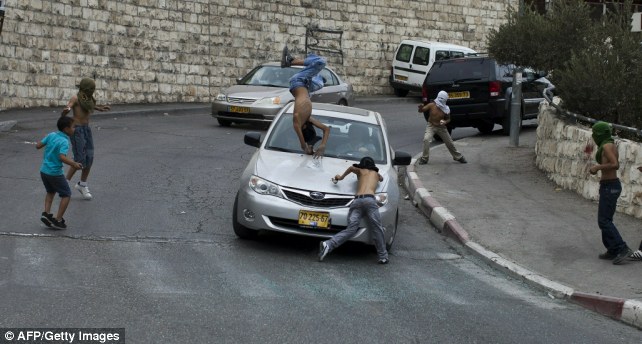 Here's the real story behind it.
Please help ensure Israellycool can keep going,
by donating one time or monthly