As of the time of this post, the Twitter account avatar of Dutch BDSHoles BDS Amsterdam is Anne Frank with a keffiyeh (hat tip: Jethro Steve).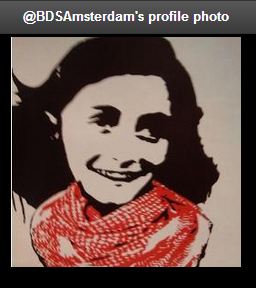 It is enough to have even Justin Beiber ask "Have they no shame?"
Please consider a donation. Besides the work we do - which includes scoops, exposing the haters and posting original and entertaining content - this blog takes up not just a lot of time but also money. Your support is appreciated.