Babs arrived in Israel last night, and was spotted at the Western Wall looking positively thrilled.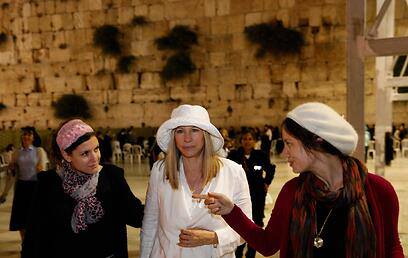 Ok, perhaps that's unfair. She atleast did go to the Western Wall right after going to her hotel.
Perhaps the glum look was at the realization she won't get to meet me, since bloggers are not invited to the Tuesday evening Gala opening event of the Israeli Presidential Conference.
Please consider a donation. Besides the work we do - which includes scoops, exposing the haters and posting original and entertaining content - this blog takes up not just a lot of time but also money. Your support is appreciated.