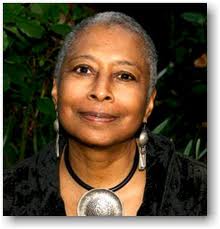 Yesterday, I posted about Alice Walker's hissy fit (you see what I did there?) over being dis-invited from speaking at the 50th Anniversary for the Center for Education of Women at the University of Michigan. According to Walker, it was "due to the removal of funding from the donors" because of her anti-Israel comments.
But according to the Center for Education of Women, this was not the reason.
In an apology posted on the center's website, Thomas said she did not think Walker was the best choice for the celebratory event, scheduled for early 2014. She said the center is open to co-sponsoring a lecture by Walker at a later date.

Thomas wrote:

"I want to apologize for how we handled our invitation to author Alice Walker to speak to the Center for the Education of Women.

Upon further research, I decided to withdraw our invitation because I did not think Ms. Walker would be the optimum choice for the celebratory nature of our 50th anniversary event.

Donors had no bearing on this decision. Our 50th anniversary funding is completely assured. All donations, for this and other events, are accepted with no provisos or prohibitions regarding free speech.

As we move forward, I do hope that we will be able to co-sponsor a lecture by Ms. Walker, where the forum would be focused on a more substantial discussion of human rights issues."
While no-one can know for sure is this is the real reason or just spin, I think it is perfectly conceivable the university's center might not consider someone who believes the world is controlled by Reptilian space beings from the constellation Draco and their shape shifting hybrid descendants would be "the optimum choice."
And let's face it: the University of Michigan has had no trouble hosting anti-Israel speakers before.
Please help ensure Israellycool can keep going,
by donating one time or monthly