It's the elephant in the room, if you will.
You may have noticed things are looking a little different in these parts since yesterday.
Yep, the site has undergone plastic surgery.
I would like to think it is more like this:
Than this: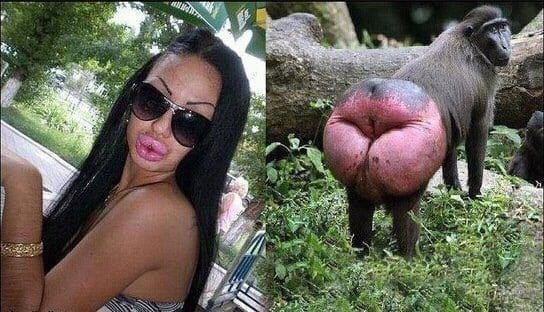 But I understand things can take getting used to. Plus there are still a few kinks to iron out.
Besides the overall look and feel, we have added a Separated At Birth scrolling box at the bottom of the homepage. And there may be more cool new features to follow.
It's all part of the plan for world domination to help the blog grow and reach an even larger audience.
We believe we are the best pro-Israel blog on the planet. We are now aiming for the universe.
As you know, I like to get your opinion on such matters (I am a benevolent dictator, after all).

Loading ...
If you also have some ideas for things you would like to see – whether new features, content or writers – please leave your suggestions in the comments.
Please help ensure Israellycool can keep going,
by donating one time or monthly