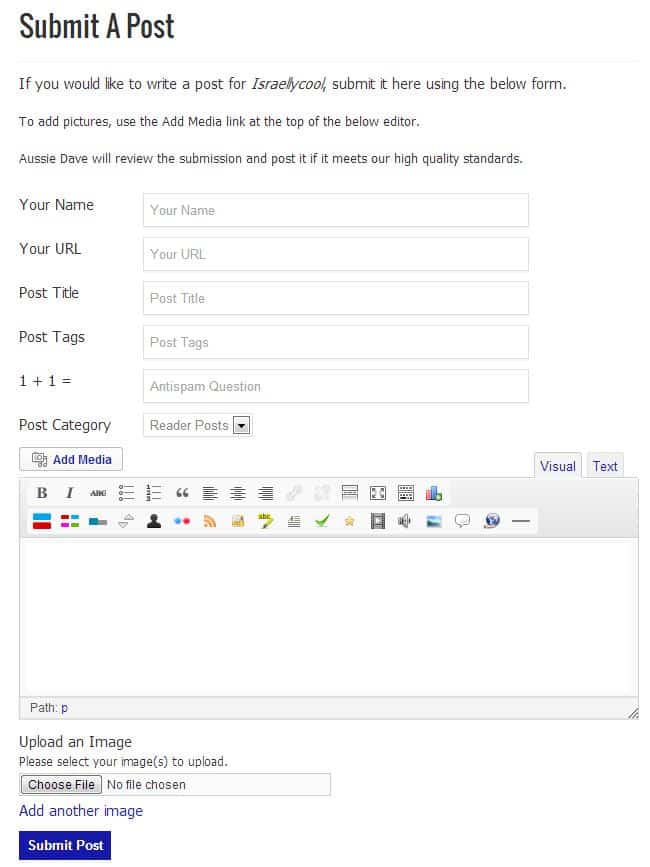 Have you ever wanted to write a post for Israellycool?
Do you think you have what it takes?
Here's your chance!
To submit a post for publication on this site, click on the Submit Post link on the left of the top menu below the banner, fill in the details, and use the editor to write your post. Make sure you include at least one image. When done, click Submit Post and I will review it at the first available opportunity. If I deem it fit to print, I will approve the post for publication.
After we have enough user posts, we will set up a special area on the site for them.
What are you waiting for?
Please help ensure Israellycool can keep going, by donating one time or monthly