We already knew the mainstream media was generally biased against Israel, but one expects at least some subtlety.
This AFP report about Ariel Sharon's death seems to prefer the sledgehammer approach.
Sharon died on Saturday after spending eight years in a coma that struck him at the height of a decades-long career which saw him lauded as a military hero and statesman, but also reviled as a warmongering criminal.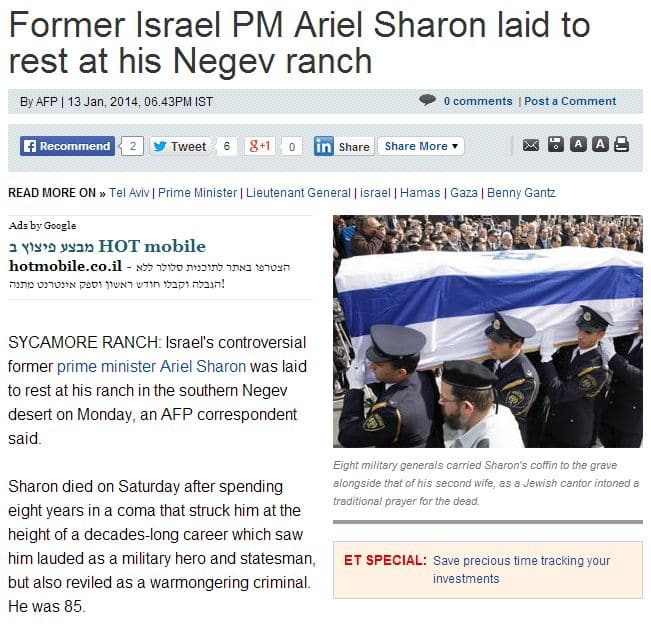 Did I miss the memo about Mahmoud Ahmadinejad now moonlighting as an AFP journalist?
To quote Elaine, I am speechless. I am without speech.
And that is saying a lot, given my years of watching the media.
Please help ensure Israellycool can keep going,
by donating one time or monthly