Arabs have criticized the latest music video from part-Lebanese singer Shakira, due to its raunchy content.
Rolling around in bed with another female music star, while smoking cigars, has landed Colombian singer Shakira in hot water.

Shakira's recently released music video for her new single "Can't Remember to Forget you" which features Rihanna, sparked a wave of criticism from Arab fans and music industry professionals in recent days.

Shakira has been condemned for "promoting lesbianism" with Rihanna in the video.

"It's a lesbianist music video, it's really over [the top]," Fadi Haddad, a Lebanese music video director told Al Arabiya News.
Beware the lesbianists!
Arab online commenters criticized the music video as well, expressing their shock on Twitter. Shakira, a Columbian artist, took most the blame because of her Lebanese origins; her paternal grandparents emigrated from Lebanon to New York City, where her father was born.
Of course, it wouldn't be a story about Arab anger without a little, good old fashioned Israel bashing.
Online anger

But the online anger from Arabs over the video has become increasingly evident.

"The world is not as bad as you think… it is even worse than that, #Shakira is a goodwill ambassador and #Israel won a Nobel Peace Prize," tweeted user @EnG_SG in Arabic.
Yeah, that's why the world is in such bad shape.
In other news, during the month since RealJStreets posted the Naked Truth About Real Photos of Arab Girls, traffic has gone through the roof. According to Google Analytics, over 163,000 visitors have come to the site searching for "nude Arab girls" or something similar, mostly from India, the US and Indonesia, but also places like Pakistan, Turkey, Malaysia, UAW, Saudi Arabia and Egypt.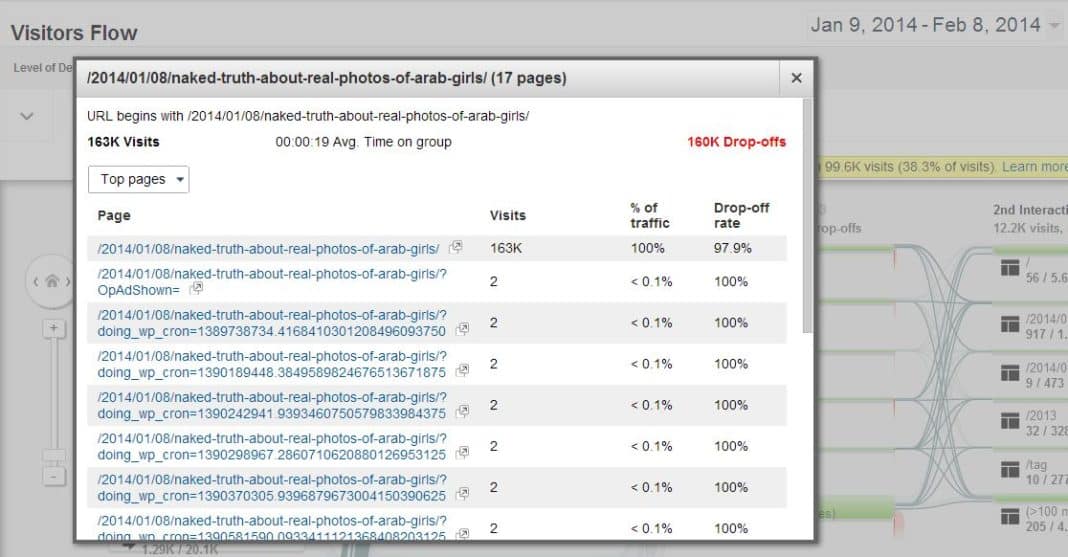 So I'd fathom a guess and say many Arabs really dig the music video.
Please help ensure Israellycool can keep going,
by donating one time or monthly
Facebook Comments
comments