The following two tabs change content below.
An Aussie immigrant to Israel, Aussie Dave is founder and managing editor of Israellycool, one of the world's most popular pro-Israel blogs (and the one you are currently reading) He is a happy family man, and a lover of steak, Australian sports and girlie drinks
Latest posts by Aussie Dave (see all)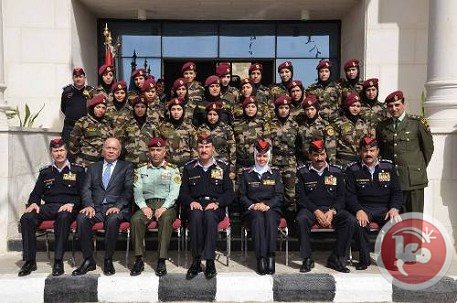 Ma'an reports on the first all-female unit of the "Palestinian presidential guard."
The first all-female unit of the Palestinian presidential guard graduated in a ceremony held on Thursday in Amman, Jordan.

The 23-member unit will specialize in protecting officials, special operations, and anti-terrorism activities.
Ok, I had to stop there since I'm busy cleaning the clothes on which I just spat my coffee.