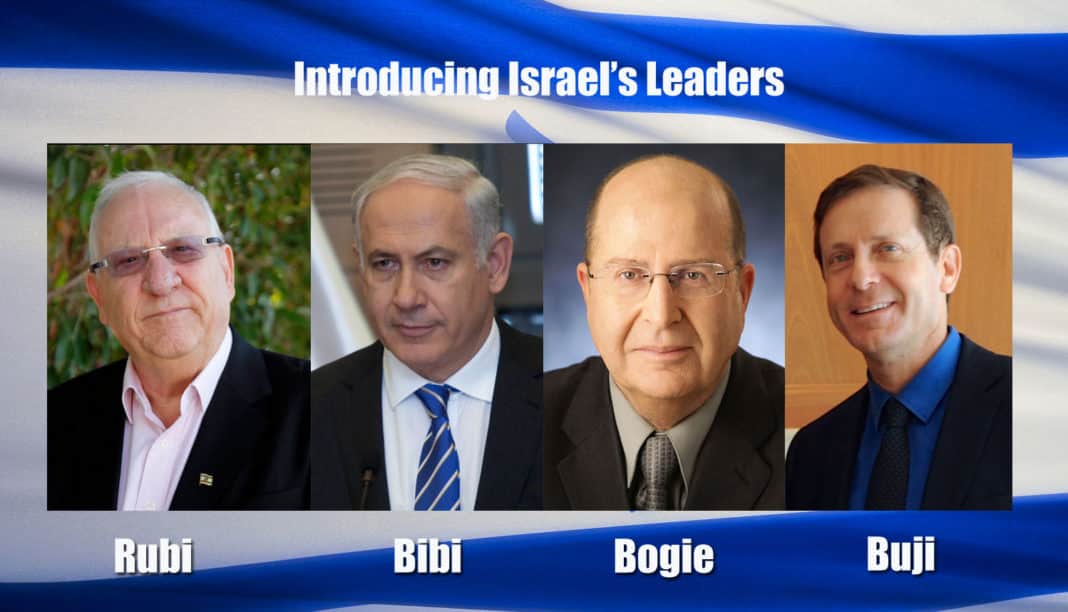 And we make fun of Egypt because of President Sisi.
Pictured:
President Reuven "Rubi" Rivlin
Prime Minister Benjamin "Bibi" Netanyahu
Defence Minister Moshe "Bogie" Yaalon
Leader of the Opposition Isaac "Buji" Herzog
Please consider a donation. Besides the work we do - which includes scoops, exposing the haters and posting original and entertaining content - this blog takes up not just a lot of time but also money. Your support is appreciated.