The French site, The Local, has a detailed report in English of the Jew hating riots in Paris yesterday. Read it all and tell me this doesn't sound like Germany in the 1930s.
Shattered glass, a handful of burned out businesses and the presence of dozens of riot police were the clues pointing to the destruction left behind by a mob of pro-Palestinian protesters who turned on the Jewish community in the northern Parisian suburb of Sarcelles on Sunday.

What began as a protest against Israel's bombing and ground offensive in Gaza quickly turned into a rampage with the so-called "Little Jerusalem" neighborhood in working class Sarcelles as the number one target for rioters. It is one of the centres of France's Jewish population, which at some 500,000 is the third largest in the world behind Israel and the United States.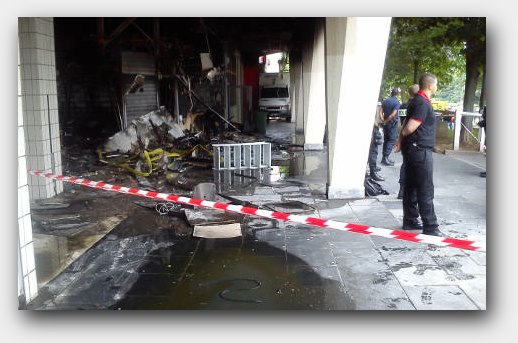 The anger the deaths in Gaza has provoked among the Muslim population in Paris's suburbs is raging, but in Sarcelles a Muslim man who would give only his name as Jamel said Sunday's attacks were wrong and were not perpetrated by local Muslims, who the 39-year-old firefighter says get along with the Jewish community.

Whatever the cause and whoever the perpetrators are, the violence is forcing many French Jews, like Daniel Ullmann, to think about packing up and leaving France.

In May The Local reported that figures revealed 2014 could see a record number of Jews in France leaving for Israel. As many as 5,000 could depart by the end of the year. That has not happened since 1948, according to the Jewish Agency for Israel.
Please help ensure Israellycool can keep going,
by donating one time or monthly
Facebook Comments
comments