An excavator driver rams a bus in Jerusalem, Israel and gets shot.
And if you are going to do such a thing,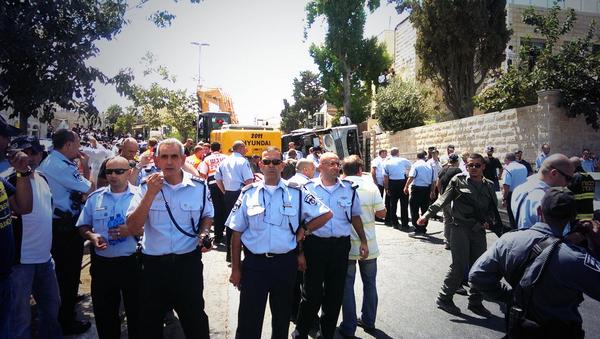 near the Police Station, expect a lot of police on the scene.
Bus was empty, driver only slightly injured, waiting to hear on pedestrian who was hurt.
Please consider a donation. Besides the work we do - which includes scoops, exposing the haters and posting original and entertaining content - this blog takes up not just a lot of time but also money. Your support is appreciated.